ARE YOU READY

TO CHANGE THE WORLD?
Become part of the movement. Help make the world a bit cleaner!
Department vacancies
To make the world a little cleaner and thus create a liveable place for all those who come after us. But that can't be done overnight. It's a long road that is not always easy to travel. We are constantly working on ourselves, improving and doing what we can on the way to more sustainability.
*2 days of paid leave per year for your own personal environmental or social projects
Our values are our guard rails – they show us the way in our daily business. That means, they represent how we want to work both as individuals and as a community, and they stand for the attitude with which we face our customers, our partners, our environment and ourselves.
Our Mission
Do you already want to see who we are? You can get a first impression right here!
People & Culture
Our colleagues, company culture and values are everything to us!
We are responsible for the entire employee lifecycle, from employer branding, recruiting, and the onboarding process, to employee development - always with a focus on our common goal: sustainability in dealing with our environment and with every person who works at everdrop.
Sales & Account Management

We take our products to places where our online shop cannot go: e.g. supermarkets, drugstores, office kitchens, and hotels, so that they too can clean and wash sustainably, with a glimpse into a better future for all of us.
We don't just care about selling - we want to convince. We want to inspire people by what we do and how we do it. Our goal is to make our partners part of our mission.
Performance Marketing
What good is the best advertising if it doesn't reach anyone? We are the ones who work daily to get our products and our mission out there, e.g. via social media channels. Our goal is not simply to sell products - we want to turn an entire market around.
To achieve this, we tirelessly test, analyse, and optimise our paid social channels in a data- and KPI-driven manner. Because without visibility, there is no change.
Product
Because they are the heart of the company, we have to make them really, really good: our products. We are responsible for making every single product a brand ambassador: everdrop makes sustainable living fun, easy, and beautiful!
Supply Chain
There would be no products without us! Because we make sure that developed products become physical products - even when wrapped in packaging. And that's not all: We also make it possible for our products to get where they are supposed to go: Into this world's households and interiors. We're like everdrop's clockwork: precision at the highest level, all in the spirit of our mission!
Finance & Legal
Finance and sustainability don't mix? On the contrary. Our daily task as a finance team is to support all our colleagues with figures, data, and facts so that they can make the right decisions according to the "everdrop vision". Our focus as a finance team is to act dynamically, pragmatically, and innovatively. In doing so, we positively influence the course of the company and prove that a digital finance department can make a difference in favour of sustainability and the environment.
Creative Content & Motion Design
We give everdrop a face! Photos, videos, animations, in the right colours, in the most beautiful light and yet honest and authentic - that is the language of the Creative Content Team at everdrop. We create images and scenes that tell what we and our products stand for. As an in-house agency, our ideas are in daily demand - a dream for every creative mind that wants to contribute its input to a better future.
Influencer Marketing
As brand ambassadors, relentless critics, and mouthpieces of an entire generation, it's hard to imagine life without them: Influencers!
They have been with us since the first day of our everdrop journey. We have grown with them and thanks to their great stories about our products.
The Influencer Marketing team not only looks for and finds the best cooperation partners, but also builds a close and trusting business relationship. We are also jointly responsible for presenting our products within the influencer cosmos.
International Expansion
Sustainability has no boundaries! Our job: To make sure that  every day more and more people outside Germany join our community and, with our products, make the world a little cleaner.
We work closely with all the teams to ensure that our brand is introduced to new markets in the best possible way. Today, everdrop is already distributed in Austria, Switzerland, Italy and France – through our own localized online stores as well as through major retail chains.
Digital Product & Tech
What does Digital Product & Tech do in a physical product start-up? We make our colleagues and our customers happy, of course! We constantly develop our online shop, improve its usability almost daily, take care of the entire tool landscape, provide the team with everything their technical hearts could desire and are always on hand when technical problems arise. Our data analysts/engineers have sovereignty over our data warehouse. They provide all teams and departments with valuable reports, evaluations, and insights for our sustainability mission.
Customer Support
Our focus is on the most important thing we have at everdrop and without which our mission would be doomed to failure: our customers!
From everyday questions about detergent dosing or regarding our ingredients, to questions about deliveries or general feedback, we are always there for our customers, to achieve our goal together: A satisfied and sustainable community that helps us make the world a little cleaner!
Communications
We make sure that everdrop speaks a clear and consistent language across all departments. Through press work and our own editorial content, we guarantee that the public really gets what the company, the founders, and the employees stand for - and that our products help people make their everyday lives more sustainable.
Research & Development
We develop the products of tomorrow - with more than 40 years of combined experience! In doing so, we bring together sustainability, performance and the latest technology. For us, R&D also includes the area of SHEQ (Safety, Health, Environment, Quality), so we also take care of quality management as well as the topics of product safety ( risk classification) and notification to the authorities.
Depending on the role you're applying for, the exact recruiting process may vary - but this is what you can usually expect.
We receive your application
Second interview including case presentation
You decide on everdrop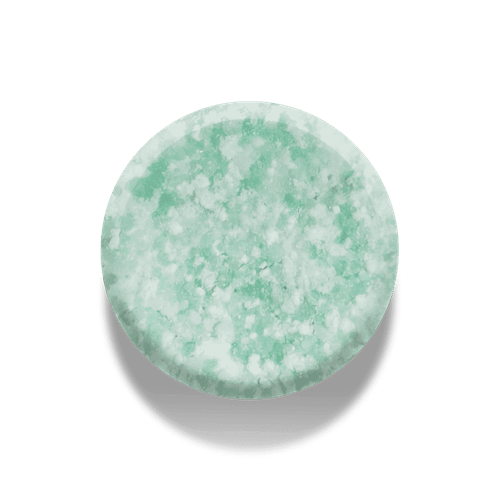 First interview & getting to know each other
Meet the Founders
We decide on you
Your first day

at everdrop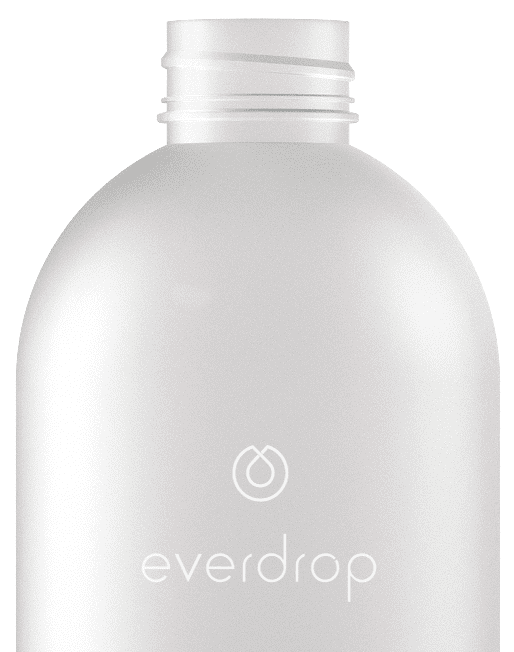 You want to stay up to date, be informed about new jobs, or get the one or other teaminsight? Then sign up here for our job news:
Registration
Want to get more exciting impressions of everdrop as an employer? Click here to go to our Instagram Takeover.
Discover more
What makes working for you so special?
When can I expect to hear back from you?
Is there a minimum duration for an internship at your company?
Would you take me on after an internship?
Is it possible to do a dual study programme with you?
How is your organisation structured?
Do I work remotely or in the office?
Do you accept spontaneous applications?
Does an internship include making coffee and emptying the dishwasher?
Are your internships remunerated?
What is the best language to submit my application in?