Feste Dusche
Kiefer, Eukalyptus und Zistrose
Your advantages:
Delivery interval
Every 4 weeks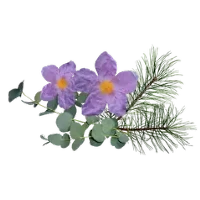 Duftet nach Kiefer, Eukalyptus und Zistrose
Delivery: Tuesday, Jun 13 (2 to 5 days)
Free shipping from CHF 80.00
30 days money back guarantee
Description
1x 60g Feste Dusche
geeignet für alle Hauttypen
mit Bio-Haferöl, Bio-Distelöl und Bio-Olivenöl
duftet nach Kiefer-Eukalyptus-Zistrose
more information
Certificates
3 reviews
Latest rating
M
"I use the "Fest shower" as an alternative to shower gel and am very satisfied. Simply the shower bar in a shower bag purely and off you go. Uncomplicated and above all, less plastic in the shower. I think it's great! :)"
Review translated
Show original

🇩🇪
Body Wash Bar, for natural and gentle cleaning!

With the everdrop NATURAL CARE Body Wash Bar, showering becomes easy, economical, and above all sustainable! Free from single-use plastic and with natural ingredients that gently clean and care for your skin without drying it out.

Do something good for your skin, as well as the planet, by making them a bit cleaner. For you & for tomorrow.
Suitable for all skin types (also for sensitive skin)

With organic oat oil, organic safflower oil, and organic olive oil

Moisturises, replenishes, & cares for your skin

Mild cleaning, without drying out your skin

Vegan


Microplastic-free
ab 5,77 CHF

je Stück Fester Dusche
This product
Is awarded with
The dermatest seal is a guarantee for the traceability of test methods. The awarded products keep the promise of tested and confirmed quality.
The Vegan Flower is awarded to products that have been produced without animal ingredients and/or animal testing. There must be no animal components, animal by-products or raw materials derived from animals in the end product. Also during production, no animal materials may be used and no animal testing may be carried out.
In the case of certified detergents and cleaning products, great importance is attached to the protection of the environment and its resources, as well as to consumer protection and the best possible transparency. Ecocert certified products must not produce any avoidable waste and waste water. Ecocert also distinguishes between synthetic and natural ingredients in detergents and cleaning products.